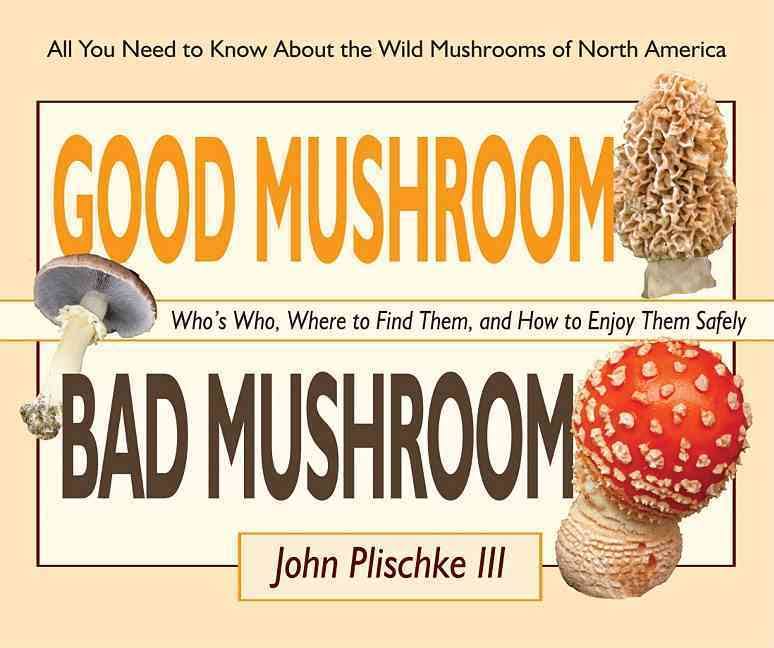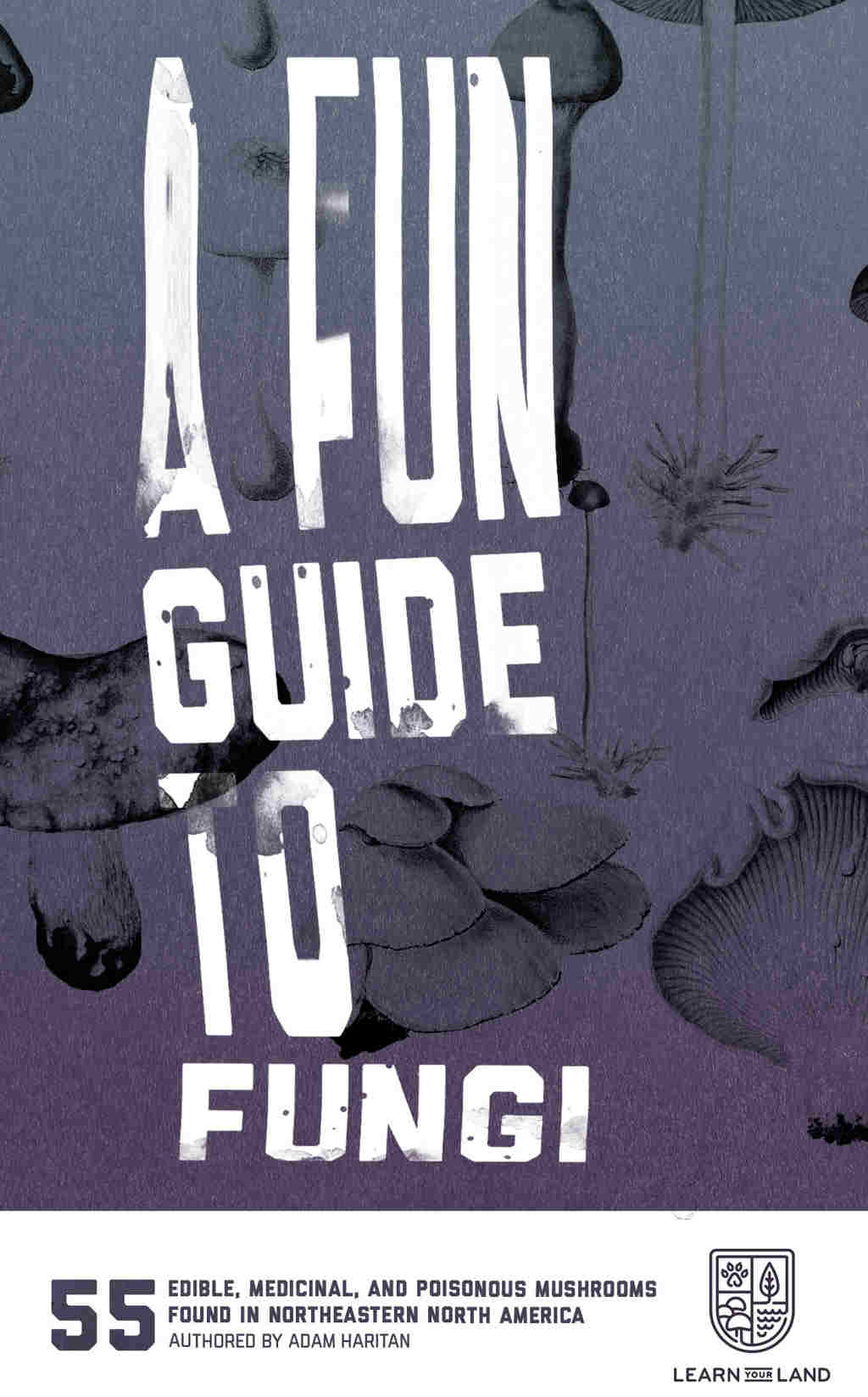 WPMC sells a variety of mushroom books, including two that were written by our own members.  WPMC Mycologist
John Plischke
has written "
Good Mushroom Bad Mushroom
", and WPMC Identifier
Adam Haritan
has published a fold-out guide called "Fun Guide to Fungi".
T-shirts
There were many fine entries in the t-shirt contest: the drawing below, by our former club secretary Joyce Gross, was the one selected for our mushroom club t-shirt. Great job, Joyce! The t-shirt entry has since become our club logo.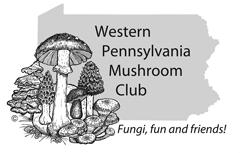 There is also a t-shirts on demand from cafepress.
Books
We highly recommend two places to buy your books. The best place is the excellent nature bookstore at Beechwood Farms Nature Reserve.  They have a wide variety of different types of nature books.  Mushrooms, birds, and butterflies, all can be found there.  There is nothing like picking the book up in your hands and browsing to know whether it is the right book for you. If Beechwood Farms doesn't have a book in stock and can't order it, we suggest that you use Amazon.WPMC recently registered with AmazonSmile, so that Amazon purchases can benefit WPMC. Whenever you shop at Amazon, just designate the Western Pennsylvania Mushroom Club as your charity, and Amazon will donate 0.5% of the price of eligible purchases to WPMC. "Same products, same prices, same service." It's easy to get started with this link.
Cookbooks
The Mushroom Cookbook of the Western Pennsylvania Mushroom Club is packed full with 50 great wild mushroom recipes.  Thanks to everyone who submitted recipes to make this project a success.
The first section covers baskets, knives, walking sticks, and field cleaning mushrooms.
The second section is on preparing, home cleaning, freezing, drying, marinating, and canning.
The third section contains 50 wild mushroom recipes, including such things as:  Morels Stuffed with Crabmeat, Black Trumpet Dip, Stuffed Horse Mushrooms, Unfried Breaded Oyster Mushrooms, Pleurotus Ostreatus Won Ton, Sparassis Roast Beef, Puffball Lasagna, and the following sample recipe:
Hot Sparassis Cheese Squares
Sauté:
2 T oil
½ c onion
1 clove garlic
1 lb sparassis, chopped
2 cups sliced button mushrooms
Beat 4 eggs to a froth.Add :
¼ c breadcrumbs
8 oz provolone/mozarella cheese
2 T parsley
salt, pepper
¼ t. oreganoCoat an 8 x 11 baking dish with oil.
Mix everything together and place in the dish.
Bake at 325 degrees F for 30 minutes.Each cookbook has 40-pages, is a soft-cover 5½ x 8½ inch book, and is printed in black and white. Out of print.