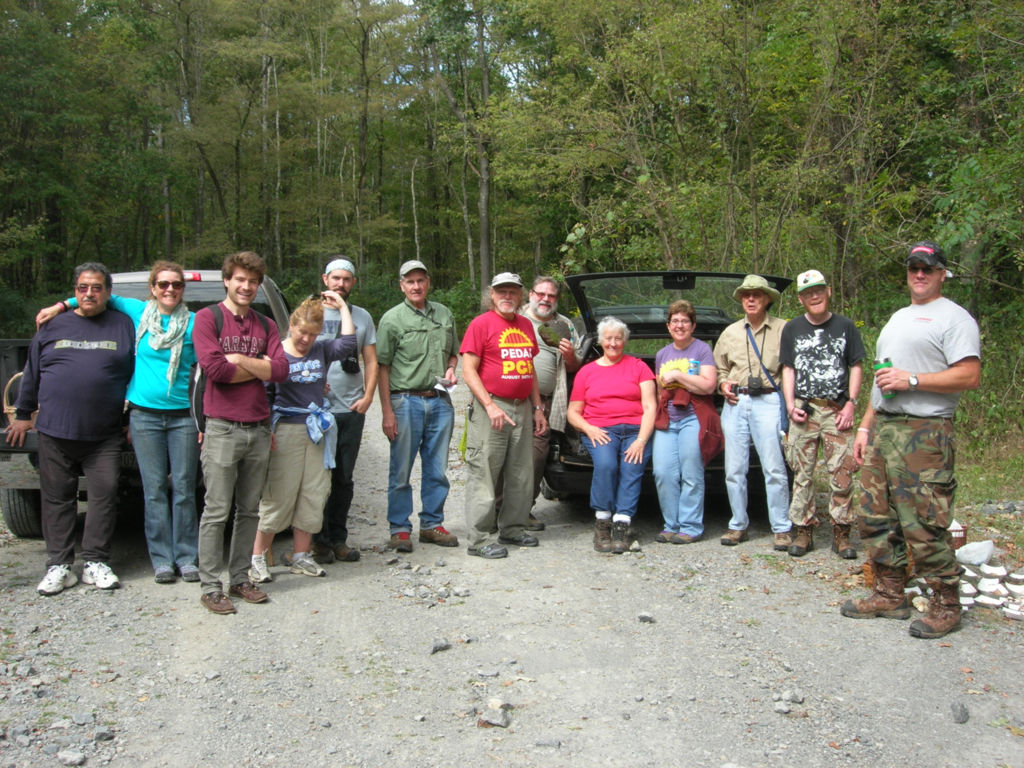 The Western Pennsylvania Mushroom Club was created to promote the enjoyment, study, and exchange of information about wild mushrooms.  Everyone who has an interest in wild mushrooms is welcome to become a member. Activities include regular meetings, projects centered on mushrooms, and walks and forays.
Join
There is no better way to learn mushrooms than to join a mushroom club. We typically hold nine informative meetings a year on the third Tuesday of the month March through November, as well as numerous walks and forays to help you learn about mushrooms. Check our Events page for a list of all upcoming meetings, walks, and forays! The cost is $15 for an individual, $20 for a family membership, and $10 for a full time student. Print the Membership Application and send it in with your dues to receive discounts on club events and mushrooming materials. You can also join online.
In 2021 we are hosting ten meetings from February through November on the third Tuesday of each month. Meetings will be virtual (over Zoom) until it is safe for us to gather in person. Past presentations can be found on our
YouTube channel
. Check our
Events
page for a list of all upcoming meetings, walks, and forays!
Release Form
While you are engaged in wild mushroom activities, serious physical injury and personal property damage may accidentally occur. In addition, there is the possibility of having an allergic reaction to or being poisoned by eating wild mushrooms, and these adverse reactions range from mild indigestion to fatal illness.
Although these risks can be minimized with due caution, a signed Club Release Form is required for participation in any WPMC activities or membership. The Club Release Form is included in the membership application form.
Gary Lincoff Mid-Atlantic Mushroom Foray
The Gary Lincoff Mid-Atlantic Mushroom Foray is an all-day event which features mushroom walks, educational presentations, mushroom identification activities, and mushroom recipe tasting opportunities. This is an event that has occurred every year since the club was started, and is the event which brings the largest group participation by club members, serving as one of the most important showcase of club to the public. It allows club members to interact with nationally-known professional mycologists and club experts. This is the single largest commitment of club financial resources which have been usually covered by the registration fee for the event.
The main work of organizing this event is performed by club members. Invited mycologists and other experts are important participants the day of the event by being part of various activities and sharing their technical knowledge.
Officers
Officers of the club are nominated by the Executive Committee and elected once a year at our October meeting. The Club Officers page lists the committee chairs, including Walks & Forays, Photography, Workshop, Mycological Recorder, and many others.
Constitution and Bylaws
The current bylaws are posted on the website.