Morel season just starting in Pennsylvania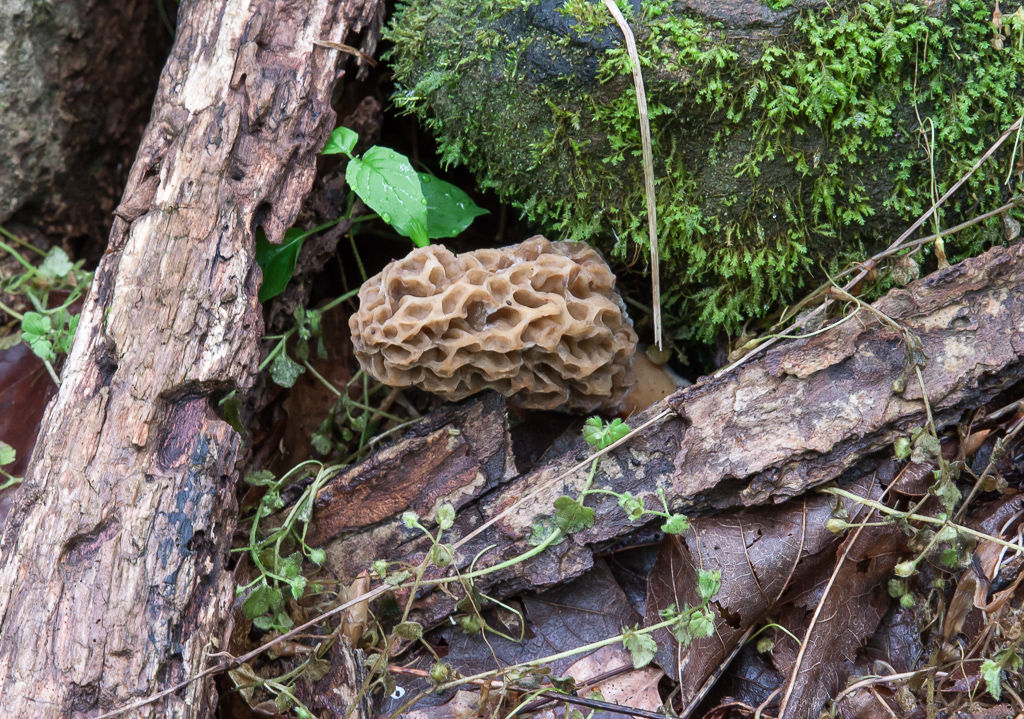 It has been a warm couple of weeks and we seem to have had a bit more rain than normal. With the warm evenings the soil temperature will have been rising from frozen into the 50's Fahrenheit.  This is all good news for morel hunters. People track a lot of other spring events like redbud flowering,  may apples and asparagus sprouting that coincide with Morel season.  I haven't seen any of those signs yet but it is only a matter of days to a weeks time. I have been monitoring the Morel Hunters website and saw that the first morel in PA had been reported on the 15th April in Bedford county. The morel hunters website has links to rainfall and soil temperature maps provided by the national weather service as well as message boards and other useful information.
While we wait for morels there are lots of other events coming up this week. Mushroom walks on Saturday and Sunday and two mushroom cultivation workshops. Earth Day in Frick Park is this Sunday and our second meeting of  the year on Tuesday 21st April with guest speaker Dr. Sarah Meiss from the California University of Pennsylvania. I look forward to seeing you are some of these events.