Date/Time
Date(s) - 09/18/2021
7:30 am - 7:30 pm
Location
Rose Barn
Category(ies)
For the week ending August 23, Allegheny County had "High" Covid transmission, while Clarion County had "Substantial" transmission. Both counties recommend indoor masks.
We want all of our members to stay healthy, and we prefer not to cancel any WPMC events. Therefore, we request that only people who are vaccinated attend this year's Gary Lincoff Foray. We will record the speaker portions of the Foray for those who are unvaccinated or prefer to stay home.
Some of the morning activities at the Lincoff Foray occur outdoors, but the afternoon portions occur indoors. Because it is not possible to socially distance inside the Rose Barn, WPMC will require all attendees to wear a mask while indoors at the Lincoff Foray.
Members who are unwilling or unable to comply may request a refund.
Mark your calendars now for the 21st annual Gary Lincoff Foray. Registration will open at a later date, but here are the events we're planning for that weekend:
Friday, September 17 – Pre-Foray Walk at Cook Forest State Park, with Park Ranger Dale Luthringer. There is no charge for this walk, but you will be responsible for your own transportation and lunch.
Saturday, September 18 – 21st Annual Gary Lincoff Foray at Rose Barn in Allegheny County's North Park. Note that there is a detour in place around the Rose Barn area and you can not access the site from the eastern end of Peace Mill Rd: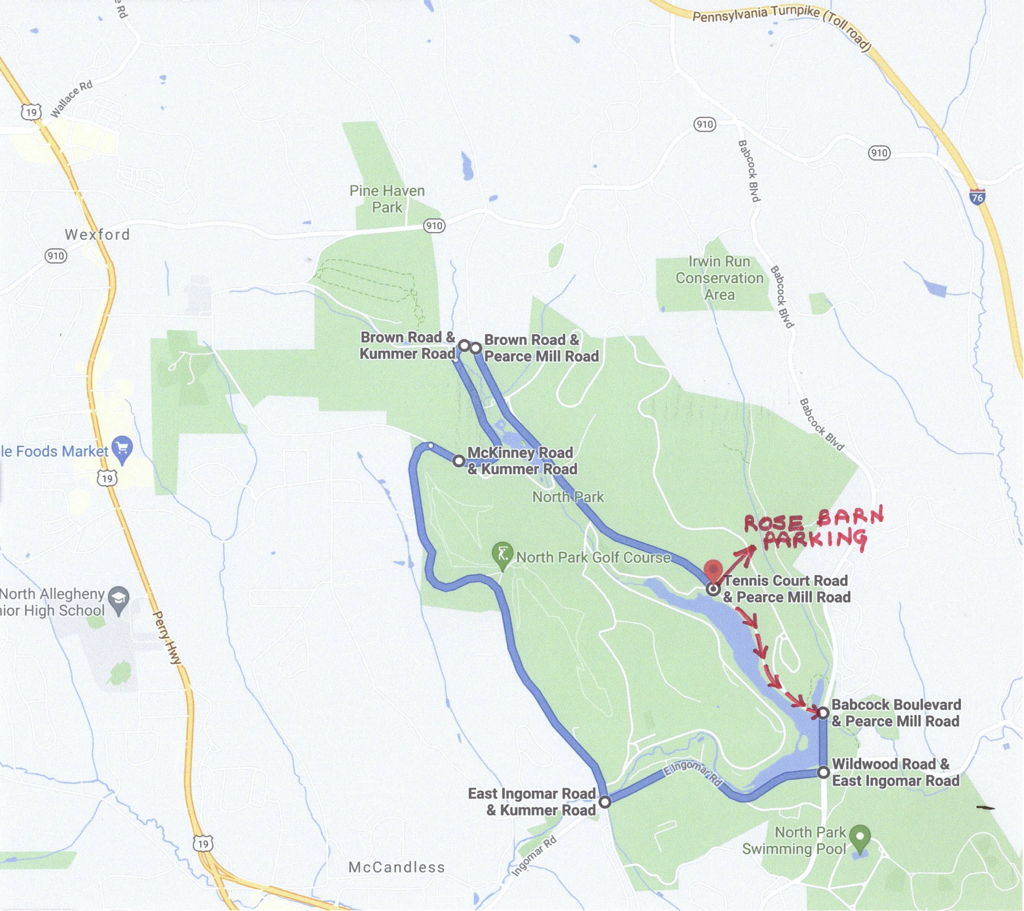 Guest speakers will be Michael Kuo and Leon Shernoff. Activities will include:
Guided morning walks
Mushroom display tables
Book-Signing / Meet & Greet
Auction, Sales Tables & Vendors
Cooking Demonstration
Mushroom Feast
Table Walk
Western Pennsylvania Mushroom Club cooks will prepare a Mushroom Feast with dozens of unique mushroom dishes to delight your taste buds.
Sunday, September 19 – Science Sunday at Rose Barn in North Park. This will be a workshop for those who would like to help identify mushrooms found on Friday and Saturday.
Guest Mycologists​
Michael Kuo, the developer of MushroomExpert.Com, is an English teacher and amateur mycologist, based in Illinois. Michael Kuo will be presenting "This Lecture Stinks: Fun with Phalloid Fungi"

Kuo started collecting mushrooms in 1994 and began his website in 2000. Since then, the site has progressed from a dozen or so pages to well over a thousand. While it used to take Kuo half an hour or so to make a mushroom webpage, he now spends five to ten hours, including collecting, documenting, and preserving the specimens, microscopic study, research and identification, and finally creating the corresponding webpage.

Kuo has written or co-authored many books and other publications about mushrooms, including Morels, 100 Edible Mushrooms, 100 Cool Mushrooms, and Mushrooms of the Midwest.

Leon Shernoff is currently in his 18th year as editor of the internationally distributed magazine Mushroom, the Journal of Wild Mushrooming. For the past few years, he has also been developing the Fungal Data System, a custom data store for mushroom morphological data. Leon Shernoff will be presenting "Life as a Mushroom: A mushroom's-eye view of life"

In addition to Mushroom the Journal, his columns on wild mushrooms have appeared in The Wild Foods Network; Backwoods Home Magazine; and Mycophile, the newsletter of the North American Mycological Association. A former president of the Illinois Mycological Association, Leon has given mushroom talks and identified mushrooms for forays in California, Connecticut, Illinois, Maine, Minnesota, Missouri, New York, Oregon and Washington. Fungi that he has collected are now part of the permanent collection of the Field Museum in Chicago and the New York Botanical Gardens.

Leon stresses the wonder of fungi and their interactions with nature, rather than just identification of species and knowledge of edibility. He is also one of the rare people who can present technical information with historical background and humor, instead of masses of detail. From the often-overlooked to the all-too-common, Leon usually has that little extra bit of information that makes us aware of the marvel and mystery that is mushrooming.
Saturday Foray Schedule
7:30-8:15 a.m. – Registration
7:45-8:15 a.m. – Morning Walk Sign-Up
8:15-9:00 a.m. – Overview of Program and Introductions
9:00 a.m.–Noon – Morning Walks
12:00-1:00 p.m. – Lunch
12:00-4:00 p.m. – Sales Table Open
1:00-2:00 p.m. – Leon Shernoff Presentation
Life as a Mushroom: A mushroom's-eye view of life
2:00-3:00 p.m. – Book Signing/Meet & Greet (upstairs)
2:00-3:00 p.m. – Cooking Demonstration (downstairs) Kim Plischke
3:00-4:00 p.m. – Michael Kuo Presentation
This Lecture Stinks: Fun with Phalloid Fungi
4:00 p.m. – Auction Results
4:30-7:00 p.m. – Review the Collection (downstairs)
4:30-6:00 p.m. – Mushroom Feast
6:00-7:00 p.m. – Table Walk (upstairs): Michael Kuo, Leon Shernoff
7:00-7:30 p.m. – Clean Up (everybody helps)
Science Sunday Schedule
This year we are planning a more extensive Science Sunday program similar to the event we held in 2015. It will be held in Rose barn the day after the main foray. There will be four lectures followed by a hands on guided practical session. The topics we plan to cover are a basic introduction to mushroom identification, fungi photography, Bolete identification with the Bolete Filter and an introduction to microscopy. All attendees will also receive a set of three field test chemicals – Ammonia, Potassium Hydroxide and Iron Sulfate which are helpful in identifying boletes and other species of mushrooms. All the specimens we collected during the Cook Forest walk and the main Lincoff foray will be available to work on and identify.
There is a small charge for the event, $20, that covers room rental and the chemical test kits etc. Bring your own lunch! If you want to go beyond foraging for easy to identify species, then Science Sunday has you covered.
---
Sign up is now open. Please complete the online form or print, complete and send this PDF form with a check via the mail.

For more info, contact Fluff Berger, Foray Chair: 724-601-8382
[email protected]
Add to calendar iCal
Sometimes the address and location information for a meeting point is not 100% accurate. Some parks and meeting point do not have a street address so it is difficult to program the map to point to the exact location. Click on the link for any additional driving directions and meeting point information to Rose Barn.
We request that no one hunts a walk or foray location for at least two weeks prior to a walk or foray. It is only through your cooperation that we can have successful walks and forays. All walks & forays will be held rain or shine. Come 15-30 min early and socialize. All walks start on time, so be early, if you are late we will already be in the woods. You can find last minute additions or changes by going to our Facebook Group.