May-June 2016 newsletter published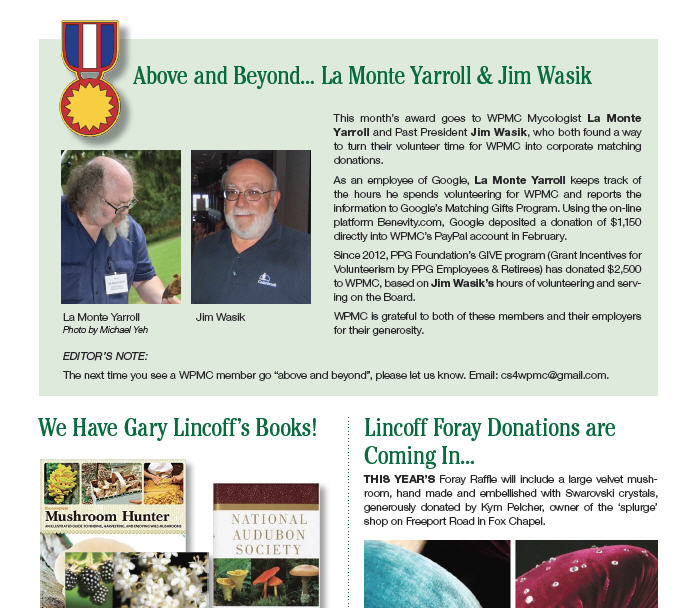 The most recent newsletter has just been sent out by email. Printed copies will be in the post shortly. The newsletter has information on upcoming walks, events and forays. There are details about accommodation for the Pre-Foray Walk with Gary Lincoff in Cook Forest State Park. Our other guest mycologist for the Lincoff foray, Nick Money, has a new book out "FUNGI: A Very Short Introduction" and it is reviewed in the newsletter. You can also take the Mycophile's Challenge and solve a fungi crossword.
You can see the first page of the newsletter here.