March and April newsletter published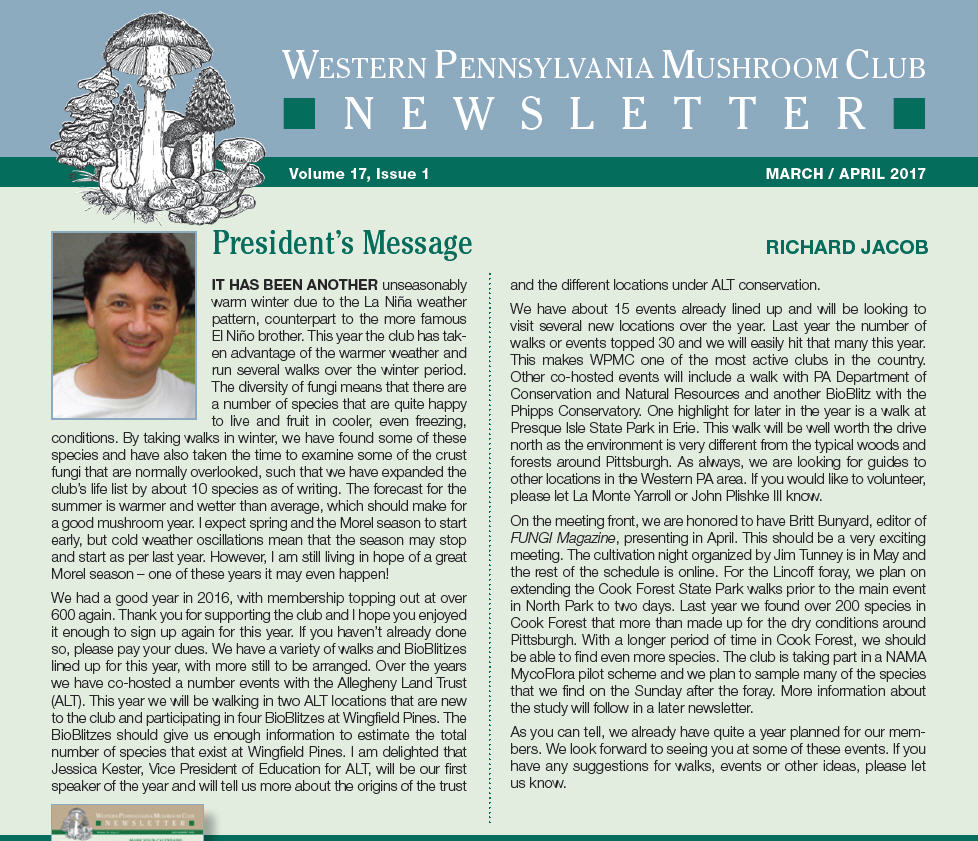 Our first newsletter of the year, covering March and April, has been sent out to electronic and paper subscribers. There is an overview of the of both the club meetings and some of the upcoming walks that have been arranged for this year as well as book reviews, rewards and an article on Mushroom dyes. We are always looking for articles and mushroom related stores, please contact Cecily Franklin if you have something to contribute.
You can see the first page of the newsletter here.