March-April 2016 newsletter published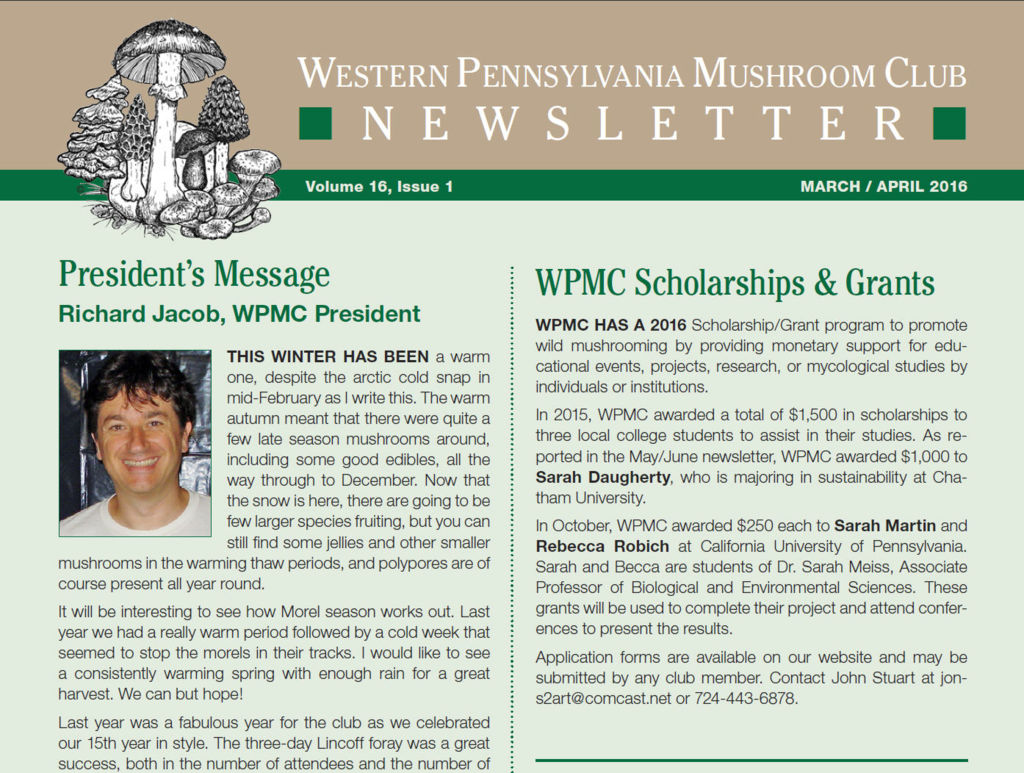 The first newsletter of the year has been published and you should be receiving an email and for those that opted for the hard copy a newsletter in the mail shortly. The newsletter has a Nicholas Money book review, our guest mycologist for the this years Lincoff foray,  notes on  Shaggy Manes, a preview of the 40th Annual Northeast Mycological Federation Foray and more.
You can see the first page of the newsletter here.