Website moved to new host: pair Networks.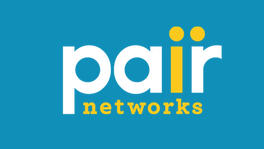 Over the last week or so we have planned and then moved the website to a new hosting service. The website has been hosted by OLM.net for a very long time but has out grown its current home. We choose local hosting company pair Networks as the new host. The majority of our club members and website visitors are based in the Pittsburgh region so it makes sense to have a local hosting company. We hope for improvements in performance and reliability. We also like that pair Networks strives to run an efficient carbon neutral business and provide a healthy work environment. All goals that are in line with the philosophical leanings of a mushroom club. The move did not quite go as planned but ultimately it was successful. If you encounter any problems with links, images or other issues please let me know.
Expect a few more posts than normal over the next few days as I clear the back logs of species lists and posts.