Species list from Washington Park on 05/07/2016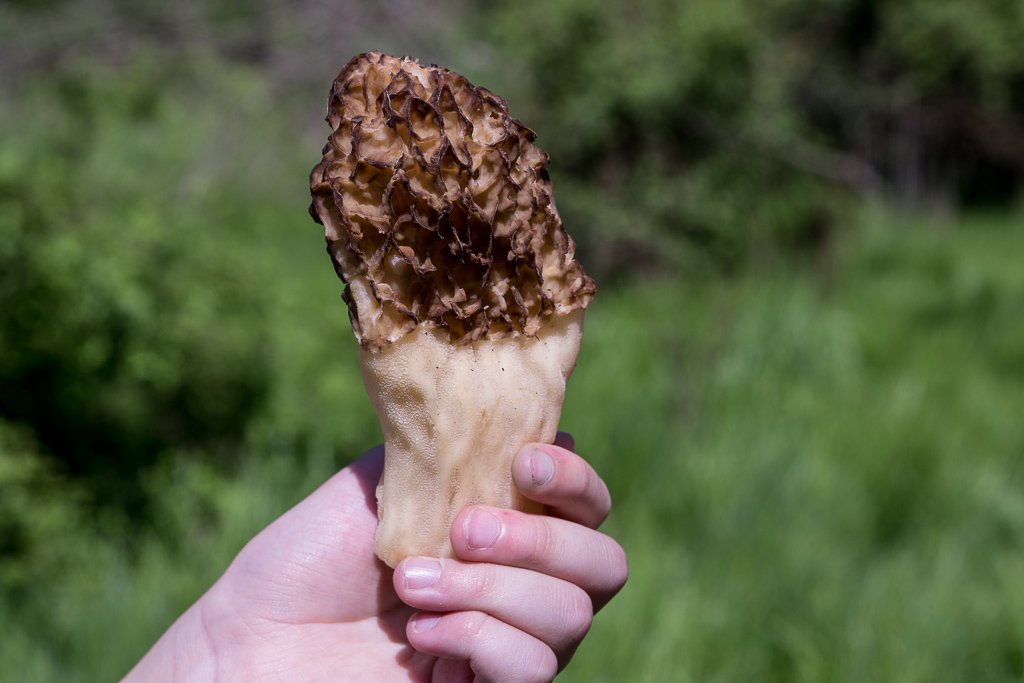 Walk leader John Plischke III. Washington Park  has quite a lot of Elm trees both living and dead so it makes an excellent place to hunt for yellow morels. There had been rain in the week and we considered this the last week to find morels in any numbers. We took a hike down the hillside and found a few but not like in past visits. There were plenty of other species hiding in the underbrush to keep our interest. New too our club was Gymnopus semihirtipes. The specimen was tested with NH4OH and both the cap and stalk quickly stained green. A beautiful stalked scarlet cup was also found.
Identified by La Mont Yarroll, John Plischke III. Species list entered by Richard Jacob.
List of species found on the walk at Washington Park:
Allodus podophylli (Mayapple Rust),
Bolbitius vitellinus (Egg Yolk),
Collybia earleae (),
Diatrype stigma (),
Gymnopus semihirtipes (),
Morchella esculenta (Yellow Morel),
Mycena leaiana (Orange Mycena),
Neofavolus alveolaris (Hexagonal-pored Polypore),
Peziza badia (Yellow Ear Cup),
Pluteus cervinus (Deer mushroom),
Polyporus arcularius (Spring Polypore),
Polyporus squamosus (Dryad's Saddle, Pheasant Polypore),
Sarcoscypha occidentalis (Stalked Scarlet Cup),
Tremella mesenterica (Witches' Butter),
Trichaptum biforme (Violet Toothed-Polypore)
Picture by Richard Jacob